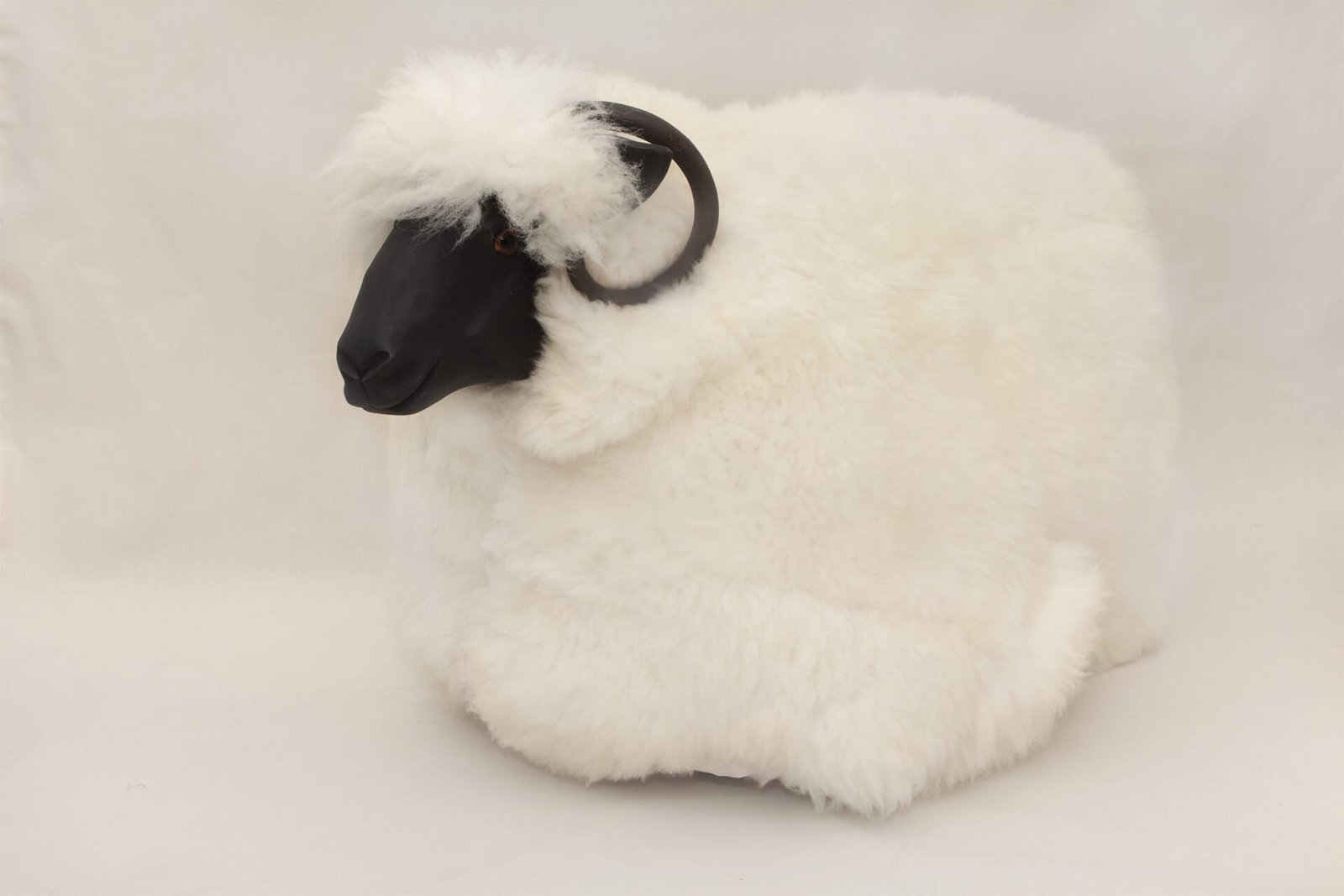 Stan
£635
Stan the Ram is the largest sheep in the flock and stands at a comfortable seat height (doing homework and piano practice has never been such fun). A really substantial piece of furniture, he has beautiful wrought iron horns.
100 x 60cm x 25kg approx.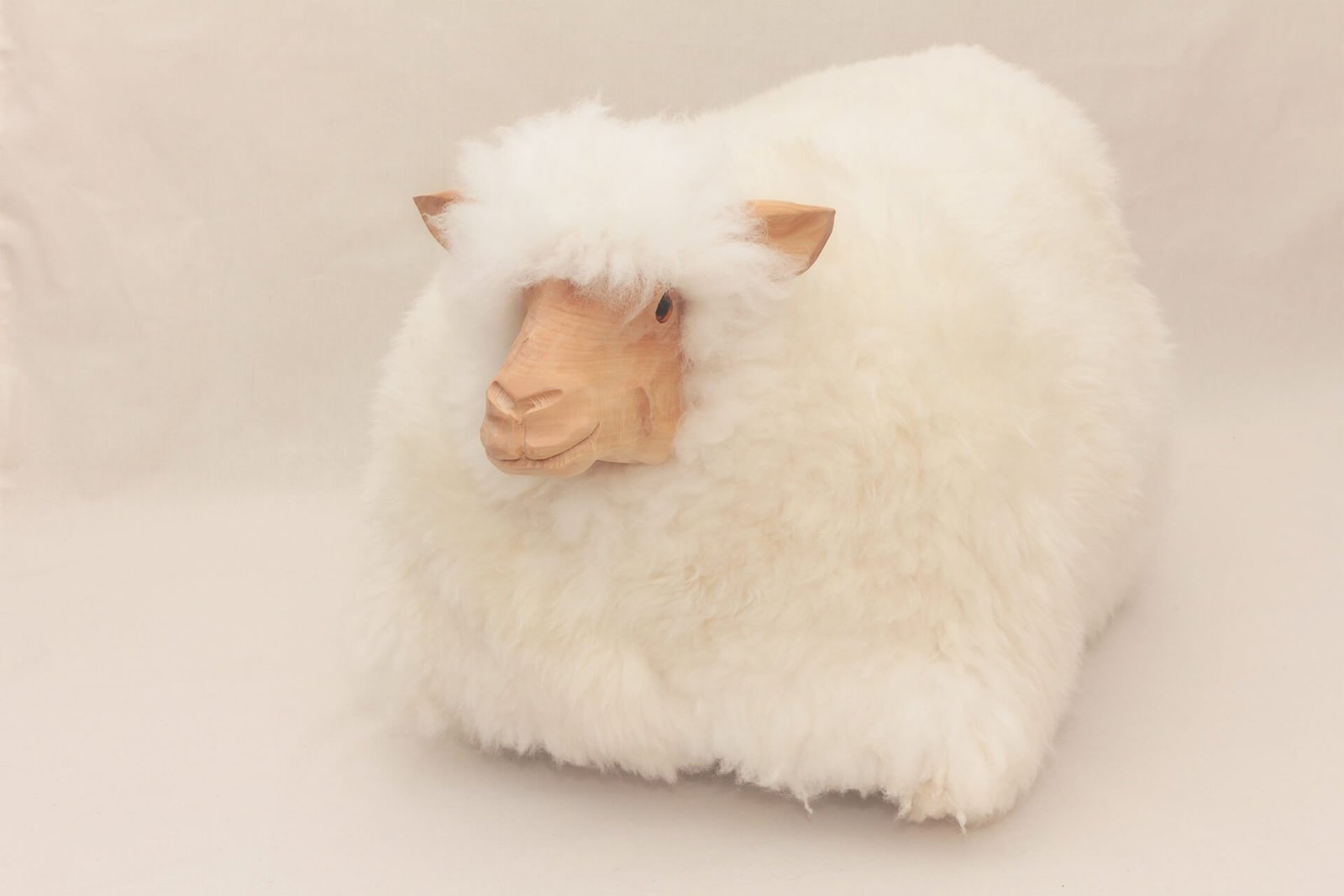 Ethel & Harriet
£495
These are designed as sofa footstools and are big enough to accomodate a whole family of feet.
Ethel's head is stained black to match Stan while Harriet is blonde with a natural waxed limewood finish.
100 x 50cm x 22 kg approx.
Mirabelles
£185
These are the most popular members of the flock and are luxurious individual footrests. Like Ethel and Harriet they are available in either the dark or natural finish. 
50 x 25cm x 4kg approx. 
The sheep are sometimes available in rare breed coats, contact Liz to see what is currently available. They can be personalised with an embroidered message, names and dates on the calico base.
"Things men have made with wakened hands, and put soft life into are awake through years with transferred touch, and go on glowing for long years."
– D.H. Lawrence

Open Hours
Open by appointment