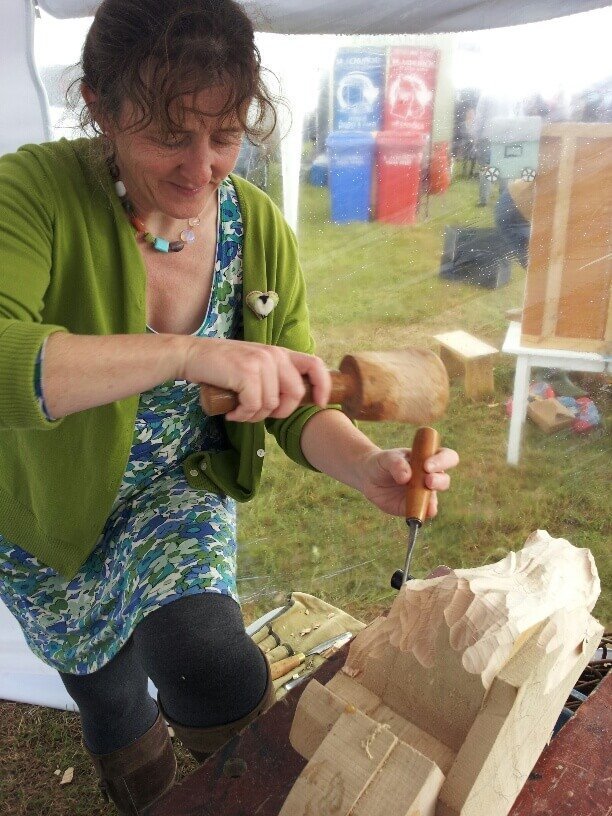 The flock are only exhibited at a very few shows each year. These are very high quality events so you can be sure of a fabulous day out.
A chance to meet the flock and watch Liz demonstrate carving at all her outdoor shows. Come along and watch the sheep emerge from the limewood.
April 2021
28th April – 3rd May
Craft in Focus AT RHS Wisley
Craft in Focus stages many events to provide a showcase for the UK's leading designer craftsmen at venues across the South of England. Other events are still planned as scheduled, and we will of course keep you updated.
For my first series of posts in this new website I thought it would be interesting to follow through the process of creating one of the Ewenique Furniture Flock. In the beginning there was a tree.... Limewood is the classic carver's' wood,  it is a delight to work...

Open Hours
Open by appointment